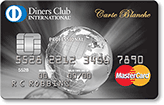 You've earned it. Carte Blanche membership offers you a wide array of exclusive benefits and services.
Personal Assistant
Diners Club offers Personal Assistant to Cardmembers 24/7. Personal Assistants are ready to make reservations for dinner, golf, tennis or the spa.1 Call 1-888-514-3067 or log in
Airport Lounge Access
Cardmembers can access an extensive network of airport lounges in countries around the world featuring English-speaking staff, complimentary beverage service, flight information, newspapers, television, and business centers. 2
Club Rewards®
Cardmembers earn Club Rewards points for eligible charges to their Carte Blanche Cards and can redeem them for hundreds of exciting options — including frequent flyer miles on a choice of major airlines, custom travel, brand-name merchandise and more.3
Car Rental Discounts
Enjoy discounts at major car rental companies: Avis and Budget. Visit Avis and Budget sites to reserve your rental car.
Club Cash® Access
Club Cash® allows cardmembers cash access at millions of ATMs accepting the MasterCard family of brands worldwide for unexpected expenses, incidentals and/or emergencies — 24 hours a day, 7 days a week.
Identity Theft Assistance
Identity Theft Assistance provides access to a toll-free and online assistance hotline. For more information on identity theft simply call 1-866-323-7187.
Annual Statement Summary
See all your account activity for a single year in one easy-to-read document online.
Global Acceptance
Through an alliance between Diners Club and MasterCard®, the Carte Blanche Card is accepted at more than 45 million global merchant locations – anywhere MasterCard is accepted.4
International Cell Phone Rental
Free, unlimited international cell phone rentals in more than 140 countries.
Private Jet Access
Take advantage of Private Jet Access in luxury travel, with this exclusive service offered to you through Bombardier Skyjet.
Primary Collision Damage Waiver Coverage
Reserve and pay in full with your Diners Club card for a rental vehicle, and you may be eligible for Primary Collision Damage Waiver Coverage.
Lost or Damaged Luggage Coverage
If your checked or carry-on luggage is lost or damaged while traveling on a common carrier, you may be eligible for Lost or Damaged Luggage Coverage.
Baggage Delay Insurance
Reimbursement for the actual cost of replacing, on an emergency basis, any personal articles or business effects contained in your checked baggage, if the checked baggage is delayed in getting to you at your scheduled destination.
Worldwide Automatic Travel Accident Insurance
Charge plane, train, or bus tickets to your Diners Club card and you, your spouse, and eligible dependent children are automatically covered for Travel Accident Insurance at no additional cost.
Purchase Assurance® Coverage
If something you bought with your Carte Blanche Card is damaged or stolen within 90 days of purchase, you may be eligible for benefits under Purchase Assurance Coverage.
MasterAssist®
MasterAssist offers emergency medical, legal and travel referrals 24 hours a day, 7 days a week. Cardmembers can replace passports, airline tickets or cards; find doctors and pharmacies; arrange medical transportation and access travel and health advice.
Extended Warranty Coverage
Extends the manufacturer's original US warranty (of one year or less) up to one additional year on most items purchased with your Carte Blanche Card.
RoadAssist Roadside Service
Enjoy 24-hour roadside assistance anywhere in the U.S. simply by calling 1-877-764-3576.
Carte Blanche
$1 charged = 1 Club Rewards point